There's this song that I'm crazy about lately. Ed Sheeran's 'Lego House' has become the latest earworm to lodge itself in my head. I found myself repeatedly singing the following lines ever since I first heard it. It's a little sad but so incredibly beautiful.
I'm gonna paint you by numbers
and colour you in.
If things go right, we can frame it
and put you on a wall.
And then the chorus brings it back home.
I'm out of touch
I'm out of love
I'll pick you up when you're feeling down
After all these things I've done
I think I love you better now

I'm out of sight
I'm out of mind
I'll do it all for you anytime
And out of all these things I've done
I think I love you better now
And I'm fairly certain that he may be the perfect combination of everything I love about Mraz and Rice, all in one musician. Anyways, I just did a test cover of the song (on my phone so the recording's a bit crap) but I shall do a proper one REALLY SOON to be available for download, especially for my Scottish friends who got me to listen to Ed Sheeran. I rarely listen to the radio and don't really watch enough MTV so I rely on people, YouTube and maybe twitter for great music recommendations. So while I may be a tad late for the Ed Sheeran hype party, I'm still very humbled and inspired by his music. So much so that I've written a bunch of new songs.
I love the way the universe always opens up my world to the right music at the right time.
Other than being obsessed with Ed Sheeran, I've also been playing with some new stuff, working on new projects and working on some videos. I know, I know. It's been FOREVER since my last upload. I think I am slowly finding the balance to my short attention span + addictive personality. Hopefully that will be sorted out once I'm done with my present hermithood.
Check out Ed Sheeran's amazing acoustic version of this song here.
xoxo,
judotter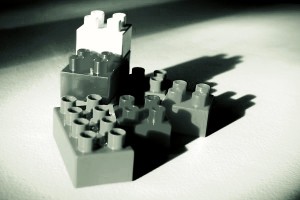 I'm gonna pick up the pieces
And build a Lego house.
if things go wrong, we can knock it down