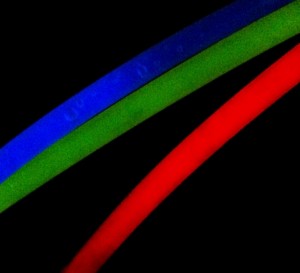 2012 has been a magical year held together by irrevocably amazing moments. I am deeply grateful for the people whose lives and stories inspire me to become a better person each day. Events that would have otherwise been mundane or painful have been unusually enlightening because of the positive energy that I've been given from the beginning of the year.
I learnt to appreciate the sunrise; the way light sneaks up on the night sky by splashing warm rays of hope across the darkness. Every new dawn became promises of new adventures. I rediscovered love in ways I used to know but have forgotten. I'm trying to make sense of the pieces of my life. 2012 has healed my soul in so many ways.
I learnt to make way for love and light by eliminating the intoxicating darkness which I held onto for so long – a self destructive comfort zone. Now, I'm making peace with who I am, who I want to be and finding my place in this life. The journey has just begun and I'm hopeful to eventually mend all the holes in my life. Slowly but surely 'cos I've done so much more than I could have for the past few years. Stripping away the superficial and seeking only what's real. All I asked of 2012 when 2011 ended last year was to live life in peace, love and light and 2012 has been an abundance of that. Thank you, universe.
Please let 2013 be a continuity of that – a year of love, light and beauty – with clarity.